The place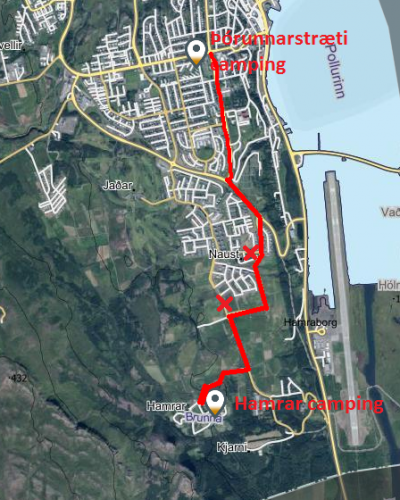 THE CAMPSITE AT ÞÓRUNNARSTRÆTI CLOSES

In recent years, the attendance of Icelandic campers at the camp site by Þórunnarstræti has dropped completely around 20. August. It should be noted that after 23. August last year, no Icelander stayed at the campsite.
This autumn, it is not expected that many foreign tourists will be on the move in light of the stricter restrictions when they arrive in Iceland in connection with Covid-19.
It has been decided to close the campsite now on Friday 21. August at 12:00.
Travelers can stay at Hamrar, which will be open all year round and provides full service.
The phone number is +354 461-2264.
Smelltu á myndina til að opna stærra kort af svæðinu.